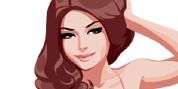 MINI FACE LIFT
(Rhytidectomy)
Get this procedure done

for the low price of

$3,995
Being a woman can certainly lead to a hectic and busy lifestyle. Taking care of the kids, your husband, your house, and your job all at once can take a toll, causing visible signs of aging. You may have these first signs of aging, which are slight to mild sagging in your cheeks and jaw line, and slight droopiness under your eyes and outer corners of your mouth. These are all signs of leading a well life, and even though you feel confident in the life you lead, you may feel self-conscious over these signs of aging appearing on your face.
If these beginning signs of aging cause new self-conscious feelings, you may be an ideal candidate for a mini facelift procedure. The mini facelift is a surgical procedure that will reverse those early signs of aging with a minimally invasive procedure that will get you back to your feet and busy life in no time. In fact, some have referred it as the "weekend facelift," meaning you get it done on a Friday, rest over the weekend, and back to work Monday or Tuesday (depending on your occupation).
During the procedure, minor signs of aging in problem areas like the cheeks, under-eye area, and jaw line are tightened through small laparoscopic incisions, and then excess skin is removed. It is not as extensive as a full facelift, and does not correct significant signs of aging that is usually seen in the forehead and lower-neck area. However, the mini facelift targets only the areas you need, helping you look refreshed and younger.
You don't have to sacrifice much of your busy life to get the youthful face contour your desire. Contact us today and we'll help you on your first step to your mini facelift.
We have a special offer!
Our Price
$3995