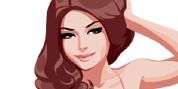 NECK LIFT
(Platysmaplasty)
Get this procedure done

for the low price of

$3,495
If you're experiencing loosened skin and muscles under your neck or the development of jowls that people commonly call "turkey neck," you're not alone. Many women find that one of the first signs of aging occurs once they notice their neck area start to sag. Throughout your busy life, you try and upkeep your energetic and spirited self, but aging is an inevitable process and seeing loose sagging skin under the neck is one of those first visible signs.
Skin loses its elasticity over time, especially in your neck. The skin may form jowls, called neck bands, due to weakened muscles and excess fat pockets that do not go away with diet and exercise. If you're experiencing these symptoms you may be an ideal candidate for a neck lift (platysmaplasty) procedure. The neck lift is a surgical procedure that lifts the skin under your neck and tightens the underlying muscles, creating a tighter, smoother, and more defined jaw line appearance. The procedure removes excess skin and fat tissue from the neck, and if needed, neck muscles may be removed or tightened, making them stronger and firmer.
Other ideal candidates for the neck lift procedure are women who have lost a lot of weight from undergoing bariatric weight loss surgery such as the Gastric Sleeve, Lap-Band, Gastric Plication, or Gastric Bypass. Losing massive weight in a short amount of time can cause loose and hanging neck skin that is impossible to tighten with diet and exercise. Having jowls after all that hard work successfully losing weight may be discouraging and harmful to your self-esteem. Having a neck lift, however, may create a beautifully sculpted neck area and boost your confidence.
After the procedure, those first visible signs of aging are reversed, and you will find yourself looking younger and more rested-like yourself, only better! Contact us today for more information on your neck lift.
We have a special offer!
Our Price
$3495