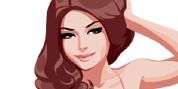 FACE LIFT
(Rhytidectomy)
Get this procedure done

for the low price of

$5,999
For years you have taken care of your family, ran a busy life, and made a name for yourself, but all those years may have aged your face, causing wrinkles and loose facial skin. Over time, sagging and wrinkled skin occurs naturally, folds and fat deposits show in your neck, and creases form around the mouth. Many women have similar experiences and feel bothered by the signs of aging in their face.
Age has created a life for you, and after all those years, you may still have that youthful spirit of your teens. However, your facial features may not match that youthful energy level you still have. No matter how confident you are, those first visible signs of aging can lower your self-esteem and make you feel self-conscious.
You can reverse the hands of time and repair some of the visible signs of aging with a facelift (rhytidectomy) procedure. The facelift is a surgical procedure that will improve the signs of aging in your face by removing loose and wrinkled skin by lifting the fat tissue underneath, removing the excess skin, and tightening the underlying muscles. Your facial features will be enhanced, improving sagging skin, creases in your eyelids or mouth, and lower neck jowls, or "turkey neck." Through this procedure, you will be able to finally get rid of your tired-looking worry lines, be able to appear youthful again, and finally reflect the way you feel on the inside to your outside.
Defy gravity, regain a youthful contour to your face, and boost your self-confidence with a facelift. Contact us today to get started!
We have a special offer!
Our Price
$5999